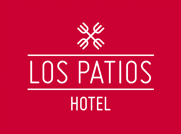 Cooffee and tobacco plantations
Arriba
If you love coffee, now is your chance to see one of the most interesting plantations where coffee beans are grown.
The city of Matagalpa is located in the middle of Nicaragua, a two-hour car ride away from Granada and at 1,000 meters above sea level. The city is surrounded by mountains covered with coffee plants. Here the climate is temperate and the earth provides just the right soil for the plants to flourish. It's a place with a fascinating past: There are remnants from the time when German immigrants came here before World War I.
Go a little further up north to Estelí you will be in the capital city for tobacco. Actually, this is where the production of Cuban cigars began back in the 1960s. A tobacco trip will let you visit a few of the factories to see how they make some of the most sought-after cigars in the world.
Please let us know whether you want to take a trip for one day or whether you want to stay overnight, so that we can help you with the reservation of a hotel room.
Abajo