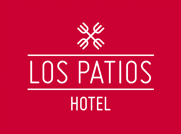 About Granada
Arriba
"Los Patios Hotel" is located in Calle Corrales, just beside the most historical part of Granada, not far from the Mombacho volcano and Lake Nicaragua, one of the largest, most scenic lakes in the world. An enthralling setting for anyone searching for peace and quiet, along with some of nature's best kept secrets.
Founded in 1524, Granada is the oldest colonial city on the Isthmus, the second oldest city in Central America and the third oldest in the Americas. For centuries it was referred to as "The Great Sultana" due to the proliferation of colonial architecture. In fact, you can still find a handful of such houses dating back nearly 500 years years. Along with much of the tropical landscape mainly untouched and intact.
In short: Granada is a charming city which still retains the atmosphere of its grandeur from the past - in the process of regenerating itself.
Abajo