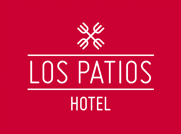 Indoors – Rooms
Arriba
A subtle, Scandinavian style permeates the corridors, the lounge areas and each guest room. With a simple approach to sophistication, accentuated by decorative details from Nicaraguan artisans.
The ceilings are made of local cane, which has a unique, calming effect. Balanced by a soothing mix of gray, black and shades of white seen in the tile pattern below your feet. In addition to natural wooden accents. Each room has a king size bed, high ceilings and access to a private bathroom. The bathrooms reflect a less is more approach to design, completed with modern fixtures.
Everything is designed for the utmost in comfort combined with the feeling of living in an outdoor garden.
Abajo