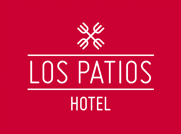 Welcome to Los Patios Hotel
Arriba
"Los Patios Hotel" is an intimate boutique design hotel situated in Nicaragua's most alluring city – Granada. Offering an exquisite escape from the fast pace of urban living. The hotel provides five individual designed bedrooms and as many as five open patios, including an outdoor swimming pool with natural water.
It is designed to echo Granada's rich Spanish colonial architecture mixed with a streamlined sense of Scandinavian style, where the owners of Los Patios were born.
Our mission:
With "Los Patios" we would like to share the fantastic way of living in an outside inside environment. Our goal is to give our guests a unique experience in a peaceful place where they can enjoy unique minimalism design combined with colonial style without compromising the luxury of modern living.
It is a place where you can either stay lazy spending your whole day at the pool or you can get active just by walking out of the door right into the center of a historical city, where the Nicaraguan people let you share their Central American lifestyle.
Please come and enjoy an expansive atmosphere with a relaxed approach to luxury in this delicious duplex replete. Our attentive staff is eager to make your stay personal and memorable. To make you feel at home in another world.
Abajo