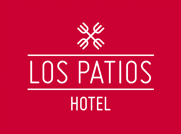 Terms and Conditions
Arriba
Reservation is guaranteed with guest's credit card details and will be refunded with cancellation.
To ensure your security, we use encryption technology. When you make your reservation online, the internet encrypts your card details as they travel over the internet.
deposit 100% room: when you book the room
last cancellation date: we will refund if cancellation occurs minimum 72 hours prior to booking date.
cancellation less than 72 hours before: payment for the first night of booking and the rest will be refundedno show penalty: no refunds
Early check out: no refunds
Extra services ordered during the stay will be charged on the day of the departure. We accept US dollars, Cordobas or all major credit cards.
please note that the credit card authorisation will also be used to cover incidental items such as: Any breakages or damage incurred during your stay, or cleaning charges in excess of the normal level of cleaning.
if you would like to arrive earlier or leave later in the day, please write us an e-mail or consult our staff to make appropriate arrangements
Please note that while the hotel is not responsible for any loss in our units, it is advisable that money, jewels and other valuable items be secured in the safety box
NO PETS: Pets of any kind are NOT allowed on Los Patios Hotel and premises without specific written permission (granted prior to arrival). A pet or evidence of a pet found on premises will cause immediate eviction, and for feiture of the entire room booking.
Check in time: 2 pm
Check out time: noon
Abajo