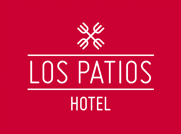 Transportation
Arriba
Rent a car
Our car rental agencies offer excellent service and we are more than happy to help with reservations.
Taxis
In Nicaragua, the safest way to travel alone is by taxi. Only choose taxis with license plates featuring white and red stripes on top and underneath. Make sure you agree on the price beforehand. Taking a taxi typically involves sharing it with other people. Meaning, you will most likely go to other destinations before arriving at your own. If you prefer to take a taxi alone, just make it clear to the driver before you get in.
Buses
Nicaragua has a well-developed network of bus lines throughout the country. While busses are the cheapest form of transport, be aware that they are often over-crowed and rather unreliable.
If you have any further questions as to planning your visit, you are more than welcome to contact us.
Abajo